Technical presentation
| | |
| --- | --- |
| Bottling : | March 2015 |
| Acquired alcohol : | 12° |
| Residual sugar : | 6.3 g/l |
| Total acidity : | 4.7 g/l H2SO4 |
| pH : | 3.0 |
| Yield : | 28 hl/ha |
| Optimum tasting : | 2015-2018 |
| Average age of vines : | 40 years |
| Terroir : | Herrenweg de Turckheim |
| Sweetness index : | 1 |
| Soil : | Gravely soil |
Description of the wine Riesling 2013
In 2013, after the early August hailstorms, we decided to blend all the vineyards from the Herrenweg into this varietal Riesling. The Herrenweg is an early ripening gravelly valley floor vineyard that enjoys long sunshine hours. The hail was early enough so the grapes could heal but the stress delayed the ripeness and explains the lower alcohol level. For once we didn't have to worry about harvesting grapes too high in potential alcohol! The grapes were harvested very healthy and the fermentation went easily to the end.
Tasting notes
3/2015: the nose has a delicate fruity profile, showing citrus fruits and some exotic aromas. The palate is light and elegant, with crystalline structure. The wine tastes dry with an excellent acidity and without any sharpness. It is a very easy drinking wine and a perfect representation of a fresh Riesling.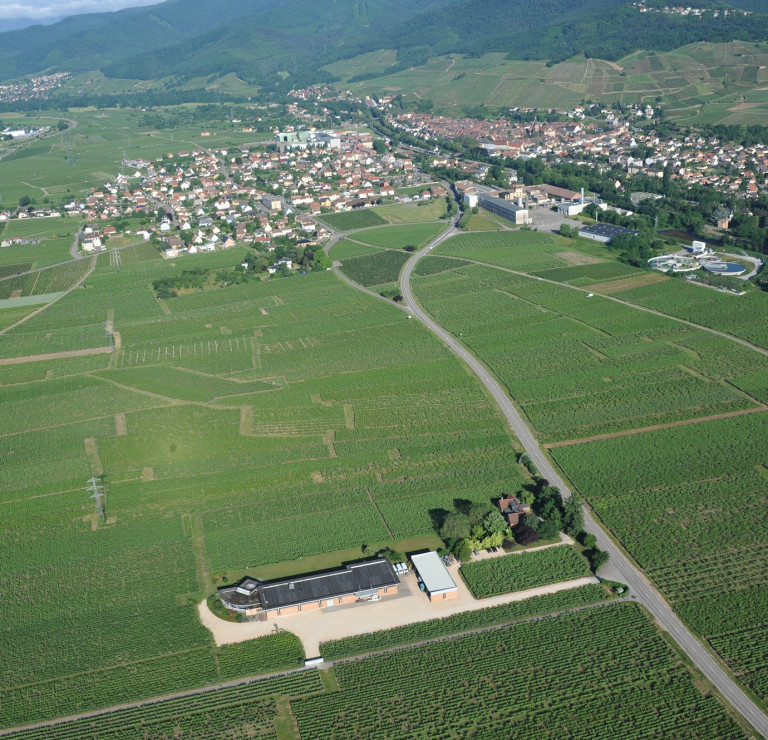 The wines from Herrenweg of Turckheim are always very aromatic, advanced in their development and are always defined by a very ripe acidity and opulent fruit. The wines from Herrenweg are accessible and generous in their youth and although they are often best enjoyed at this stage can surprise 10 or even 20 years later.