Technical presentation
| | |
| --- | --- |
| Bottling : | February 2008 |
| Acquired alcohol : | 13.5° |
| Residual sugar : | 8.4 g/l |
| Total acidity : | 4.4 g/l H2SO4 |
| pH : | 3.14 |
| Yield : | 35 hl/ha |
| Optimum tasting : | 2009-2021 |
| Average age of vines : | 31 years |
| Terroir : | Herrenweg de Turckheim |
| Sweetness index : | 2 |
| Soil : | Gravely soil |
Description of the wine Riesling Herrenweg de Turckheim 2006
This lot of Riesling comes from the South part of the Herrenweg vineyard, where the gravels are partially covered with richer decarbonated silt. Just like its counterpart in 2005, it fermented much slower (over a year) than lot 148. This vineyard is very precocious and we never have any problems in ripening the grapes. The style of the wines is usually very aromatic and they show very well at a young age. Due to longer lees contact, this wine developed a distinctive minerality and length quite unusual in this vineyard.
Tasting notes
1/2008: the nose is quite mineral, mixed with herbs/hay, showing obvious lees influence. The palate is very elegant, slightly less alcoholic than the L148 and also shows great acidity. Further ageing and aerations will surely bring more floral Riesling character. Classic balance, the finish doesn't really feel sweet, almost dry, thanks to great acidity.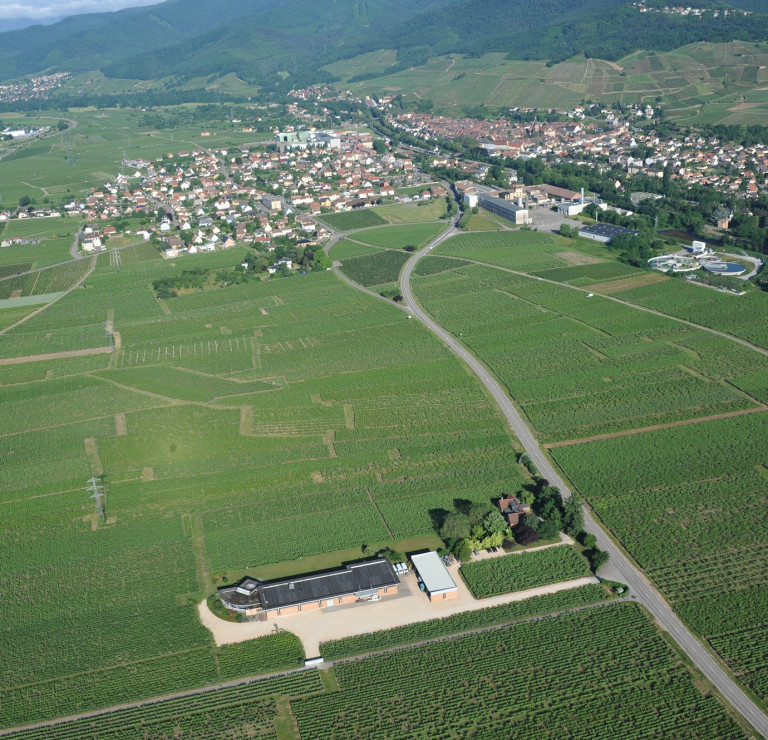 The wines from Herrenweg of Turckheim are always very aromatic, advanced in their development and are always defined by a very ripe acidity and opulent fruit. The wines from Herrenweg are accessible and generous in their youth and although they are often best enjoyed at this stage can surprise 10 or even 20 years later.