Technical presentation
| | |
| --- | --- |
| Bottling : | January 2020 |
| Acquired alcohol : | 13.1° |
| Residual sugar : | 1.7 g/l |
| Total acidity : | 3.1 g/l H2SO4 / (4.7g/l Tartrique) |
| pH : | 3.20 |
| Yield : | 49 hl/ha |
| Optimum tasting : | 2022-2033 |
| Average age of vines : | 33 years |
| Terroir : | Heimbourg |
| Sweetness index : | 1 |
| Available for sale : | Yes |
| Soil : | Calcaire Oligocène |
Description of the wine Pinot Gris Heimbourg 2018
The Heimbourg vineyard is located in the village of Turckheim. Its steep south to west facing slopes over look the Brand Grand Cru and one can see right to the end of the Munster valley from its summit. Detached from the Vosges hills, it therefore benefits from the valley winds and also northern winds. Both are cooler and dry. All our Pinot-Gris is planted on the upper part of the vineyard, where the soil is thinner, poorer, and contains more rocks. The red coloured Oligocen limestone becomes very alkaline nearer the rock base (pH > 9). The vines have a low vigour and the grapes stay quite small. This vineyard has the ability to produce both dry and sweet style, depending on the noble rot development. For the past few years, our target is to harvest the grapes ripe, but without any over-ripeness character and definitely no botrytis, so the wine can ferment as dry as possible without the use of commercial yeast. Easy said…. However, in 2018, the ripeness evolved at normal pace, so this was relatively easy to do. The wine fermented very well to the end of the sugar, and was bottled after spending 18 months on the lees.
Tasting notes
4/2020: Clear nice light yellow colour. The nose still express that early slightly reductive/mineral character typical from limestone soils. The Heimbourg can sometimes develop beautiful white fruit aromas (pears, peaches,…) and believe that this wine will open up in the future. For the moment it delivers a serious, tight, imposing and powerful mouthfeel, where smoke, toasty aromas dominate at the moment. The 2018 is a particularly serious wine, it is not the easy semi sweet style at all! The finish shows a lovely richness, velvety texture, some tannins. This is a superb dry Pinot-Gris that will take a couple years to fully show its potential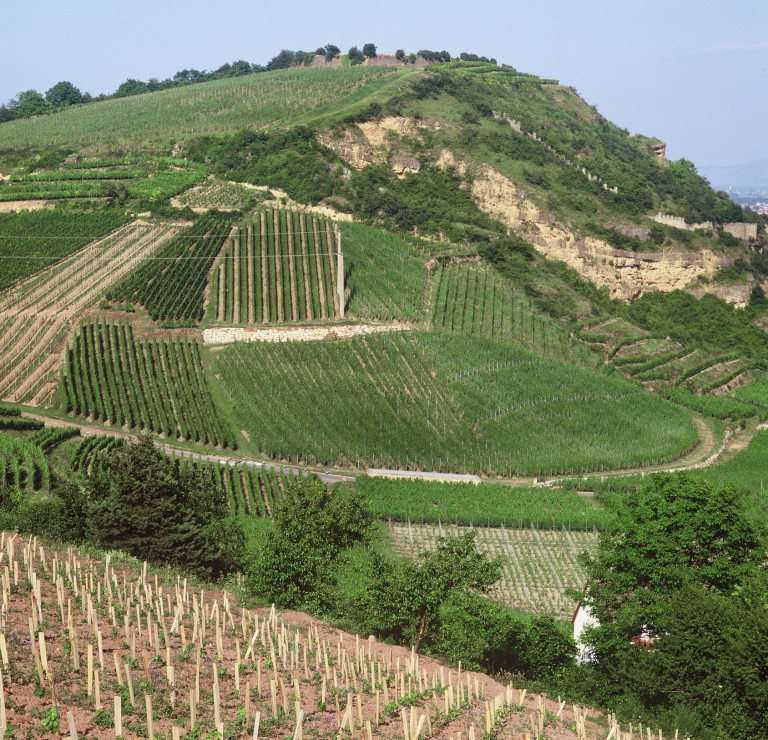 The wines produced on the Heimbourg are rich, opulent, often spicy and can include noble rot. The slower ripening of the grapes often produces wines that are aromatically expressive from a young age, contrary to its neighbour the Clos Jebsal with whom we have to show patience.