Technical presentation
| | |
| --- | --- |
| Bottling : | August 2021 |
| Acquired alcohol : | 12.9° |
| Residual sugar : | 1 g/l |
| Total acidity : | 3.7 g/l H2SO4 (5.6 g/l Acide Tartrique) |
| pH : | 3.3 |
| Yield : | 57 hl/ha |
| Optimum tasting : | 2022/2032 |
| Average age of vines : | 36 years |
| Terroir : | Herrenweg de Turckheim |
| Sweetness index : | 1 |
| Soil : | Gravely soil |
Description of the wine Riesling Turckheim 2020
This Riesling originates from the light gravelly valley floor near Turckheim, mostly around the winery cellars. Such soils are very precocious because the pebbles warm up quickly in springtime and this area gets less shadow from the mountains, while still being protected from the northern winds. With no clay and only a very small amount of very fine sand and silt, they do need more water than a richer marl soil for example. Obviously, older vines would suffer less, but it is actually very difficult for the roots to go really deep in such stony soils. 2020 climate was ideal for such vineyards. Important rainfalls early and mid-August helped the vines not to stress. The ripeness process was fast and homogenous. The grapes were very healthy and allowed for the production of a completely dry wine, thanks to a fast and intense fermentation.
Tasting notes
8/2021: pale gold/green colour. The nose is already very expressive and displays beautiful aromatics (citrus, fresh fruits, verbena…) but conveys also a sense of serious structure and ageability. The palate definitely shows the 2020 sunshine with an imposing and enveloping mouthfeel. This is a very dry wine showing a ripe saline acidity and quite a zesty finish that balances the relative power of this wine. The pebbles present in the vineyard must bring that immediate accessibility but also a certain mineral presence, enhanced by ripe tannins. Long finish ! This enjoyable wine should also age very well, there is no rush to drink it immediately.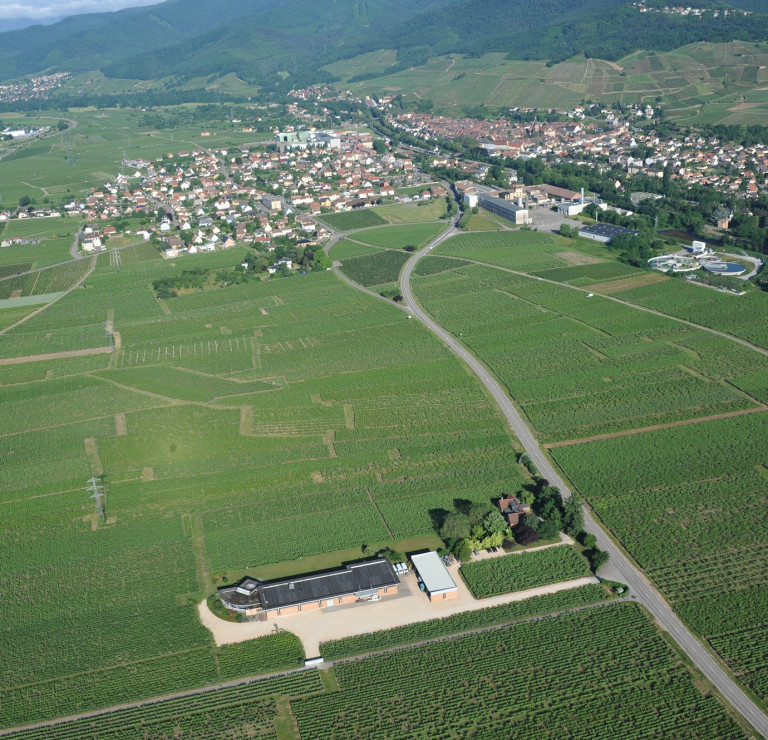 The wines from Herrenweg of Turckheim are always very aromatic, advanced in their development and are always defined by a very ripe acidity and opulent fruit. The wines from Herrenweg are accessible and generous in their youth and although they are often best enjoyed at this stage can surprise 10 or even 20 years later.